There are people who love older style vehicles and RVs of all kinds. They may even go out of their way to get a "collectible" because there are many who say, "They don't build 'em like they used to." The same is true for Airstream trailers. They are travel trailers that many consider classics. They have a retro style that is all their own. However, it can be a problem to seal in the tunes to your Airstream and this means that many people are hoping to upgrade their Airstream to make it a little more enjoyable.
The Silver Bullet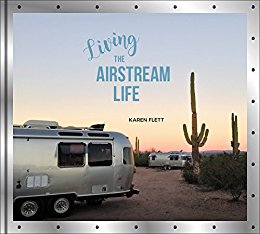 We have all seen Airstream trailers. They are the camper trailers that are made of silver. Streamlined and wonderful according to most owners. They are perhaps one of the most distinctive campers ever. It was first invented in the 1930s, which makes it the oldest type of recreational vehicle around. It is currently based on designs that were originally created by Hawley Bowlus, who was also an overseer of the construction of an aircraft designed by Charles Lindbergh. They are manufactured in Jackson Center, Ohio as a part of Thor Industries.
Updating History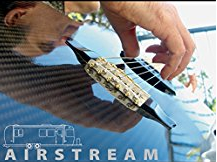 As impressive as Airstreams are, and their impressive history; there are still things that are dated if you compare older campers with newer ones. This means that there are many people who love them, but want them to become a little more updated. They may want to upgrade the speakers so that they can listen to their favorite music when out camping or they may want to seal the windows to make it a little more soundproof so that their music doesn't offend others. Some people may use Trempro 635 because it seems to be the best for sealing all areas of an older style trailer.
Other popular upgrades include taking out the built-in water pressure regulator so that you get all the pressure you can from a campground, upgrading the halogen lights that are above the stove in a lot of trailers so that you have more light and less heat, a hitch lock to prevent theft, and even solar panels which can give you extra power or allow you to camp in off the grid areas.
Audio Issues
If you also decide that you want to upgrade your audio to a more powerful system, it is possible. However, there are some people who have issues with wiring since there may only be one wire on your Airstream, but two on the new radio. Some people also use a switch so that they can kill the power to their radio. This prevents excess battery drain when the radio is not even playing. If you have a radio and speaker in the bedroom area of your camper, you can put in larger speakers in the cabinets. Cutting carefully and then sealing up cracks will be imperative. It will prevent the speaker from wiggling around and hold it securely, especially if you install the stereo in the front panel and the speakers below the cabinet.